2022 INFORMATION
The Girls Rising Music Festival is FREE with a suggested donaton of $20 per adult and $10 for kids. This donation goes directly to the organization (a 501.c.3) and allows us to present our outreach workshops free of charge to schools and organizations all over the world.
Stay tuned via socials and this website for all updates on 2022 Girls Rising Music Festival. More information will be posted between now and the festival so keep checking back. Be sure to follow us on social media AND sign up for our email list located at the bottom of this page!
GETTING TO MORGAN PARK
Morgan Memorial Park Beach is located on the North shore of Long Island stretching 350 feet along the Long Island Sound. After acquiring the former steamboat landing, J.P. Morgan hired the most skilled landscape architects in New York to construct a park is memory of Morgan's late wife.
The 40-acres of land is situated at the mouth of Hempstead Harbor and includes on its property a picnic area, bathing beach, playground, and a hiking is a 350 feet stretch of beach trail along the bluffs that overlook the harbor.
The festival at Morgan Park features 2 stages of music, food trucks, crafts vendors and wine garden. The festival rain date is Sunday, June 19.
BY CAR
To Morgan Memorial Park, Glen Cove, New York
1. Long Island Expressway (rte. I-495) to Glen Cove Road, exit 39. Go north. 2. Glen Cove Road will be marked rte. 107 N after passing Glen Head Road. 3. Follow 107 N into Glen Cove by taking the left fork bypass which ends at the Glen Cove Fire Department (facing you). 4. Turn right onto Brewster Street. 5. At the third traffic light, turn left onto Cottage Row. 6. On Cottage Row, go to the first traffic light, make a half left, and then an immediate right onto Landing Road. 7. Travel down Landing Road to almost the end. Morgan Memorial Park is on the left. 8. Turn left onto Germaine Street. The park entrance is on the right.
FREE PARKING
There is on-site car parking, street parking and additional parking available at The Landing School (60 McLoughlin St, Glen Cove, NY 11542). As parking is limited and we love Mother Earth, carpooling is encouraged!
Parking for vehicles with ADA placards or license plates is available at Garvies Point Museum (50 Barry Dr, Glen Cove, NY 11542) and will be shuttled to the festival grounds. The holder of the placard MUST BE a passenger in the vehicle and produce the issued ADA handicap placard. Violation of any ADA placard or license will be fined.
RULES & FAQS
WHAT TIME DOES EVERYTHING OPEN?
SATURDAY (6/22) & Rain Date: SUNDAY (6/23) Festival opens at Noon MUSIC starts at Noon Thirty MUSIC stops at 9:30pm
Re-Entry?
OF COURSE! BUT We have food trucks, craft vendors, a wine garden and pretty much everything you need for an amazing day of fun and music. Please note; there will be security & metal detectors at each entrance. Please pack accordingly.
WHAT SHOULD I BRING?
Blankets, chairs and sunblock are encouraged!
Low-seat chairs (under 30″H) are preferred to ensure good viewing for your neighbors. Any higher seated chairs should be set up farthest from the stage so as not to obstruct views.
Strollers = YES!
Small baby beach cabanas are allowed and shade covers are allowed to be in the up position. Please, no pop up tents.
WHAT IS PROHIBITED?
We are an inclusive, diverse bunch and ask that anyone attending the festival come with open hearts and minds. You will be escorted out should we feel the need to keep the festival atmosphere aligned with Girls Rising.
No large coolers, glass containers of any kind, alcoholic beverages, illegal substances of any kind, firearms, noise-making devices, laser pointers, knives, box cutters, tools of any kind (including Leathermen) pepper spray, Mace, or any kind of item that could be used as a weapon. Beverages in plastic bottles or cans must be factory-sealed.
No pets in the park and absolutely no pets are to be left in your parked cars.
No drones. Any use of drones/UAS in the vicinity of any public open air event would violate Rhode Island's Uniform Aeronautical Regulator Act (UAR) and Aeronautics Regulations, constituting a misdemeanor. Please leave them at home for the safety of all our folk.
GENERAL POLICIES
All artists, set times and stages are subject to change.
All persons, bags and personal items are subject to inspection before entering the festival.
Any festival attendee that directly or indirectly interferes with the enjoyment of the festival may be asked to leave the venue and may be subject to arrest and prosecution by State/Local Authorities.
Girls Rising Music Festival encourages a smoke-free environment and asks that you respect the health of your neighbors at the festival and refrain from smoking in any area where it may affect someone else. Smoking is prohibited under all tents. Please find an isolated area if you must smoke, and dispose of your butts properly.
BEER, WINE, CIDER AND TOKENS
Festival goers over 21 can enjoy the Meritage Wine Garden. Please drink responsibly.
Beer Garden Hours: Noon – 9:00 PM
WHAT IS ONSITE
2022 list of food and craft vendors will be released soon.
KIDS WELCOME!
BRING THE KIDS! Inside the Kidz Bop Youth Spotlight Tent there will be features and performances for kids and adults alike.
OFFICIAL MERCH TENT
Bring a piece of the Girls Rising Music Festival home with you! Stop by our merch tent to grab official 2022 gear. Please note we will no longer offer plastic bags at the merch tent but will have Girls Rising tote bags available for purchase. Help us go greener & raise funds for the organization by carrying your gear home in a Girls Rising tote.
FOR MORE INFORMATION
For any and all inquiries please email info@girlsrising.org
To submit your 2022 press application
To submit your artist or band for 2022 consideration
To inquire about 2022 volunteer opportunities
To submit 2022 food and craft vendors application
To inquire about ongoing partnership opportunities
Please email info@girlsrising.org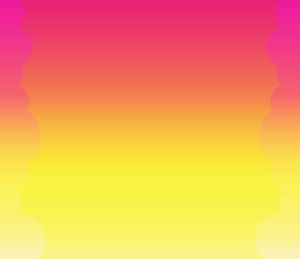 THANK YOU TO OUR SPONSORS