ANTIGONE RISING // 2022 Main Stage //

8:00PM
FESTIVAL CREATORS 
Nini Camps - lead vocals, rhythm guitar
Cathy Henderson - guitar, backing vocals
Kristen Ellis-Henderson - drums, percussion, bass, backing vocals 
Indeed, in more than 20 years as one of America's hardest-working rock bands, Antigone Rising has established a far-reaching reputation for sticking to their instincts. While the band's high-energy live performances have earned the longterm devotion of fans, Antigone Rising's passionate social conscience continues to manifest itself in the group's tireless activism.  
In 2014, Antigone Rising formed the nonprofit organization Girls Rising. Throughout the year, Girls Rising partners with local school districts and youth centers to empower and  inspire young girls and LGBTQ youth through live performances, presentations and workshops. Girls Rising also presents an annual music festival to celebrate the organization's accomplishments and to give female performers a platform to be heard.  
The creation of Girls Rising was originally set in motion after Antigone Rising was invited by the U.S. state department to perform throughout the Middle East. The band headlined arenas in Bethlehem and Tel Aviv by night, while performing outreach workshops in remote villages along the West Bank by day. After touring the Middle East, the band again traveled to Vietnam to perform during the 40th Anniversary of U.S./Vietnamese Normalization Celebrations. Seeing up close how music can bridge cultures and bring people together, Antigone Rising returned home inspired to create Girls Rising.  
Early on, Antigone Rising established a reputation for tireless touring, playing upwards of 280 shows per year. Without the benefit of a record deal or mainstream promotion, the group routinely packed live shows.  In 2003, Antigone Rising's success won them a mainstream record deal with Atlantic Records. Their debut album, From the Ground Up, was one of the first album's distributed through Starbucks chains nationwide. When corporate shakeups landed the band back in the indie world, their loyal fan base stuck with them, continuing to support their live shows and self-released CDs.  
The band's latest release, True Joy (2022), enlists a multitude of female artists behind the scenes. From grammy winning songwriters, to producers, engineers and mixers, an A list of female talent was employed to create the album. Once recorded, female directors, editors and graphic designers were used wherever possible to help Antigone Rising present their vision of marrying mission to music.  
  True Joy album highlights include the song "Avalanche", a powerful anthem of female empowerment, "Right There With You", a southern rock blues ballad, and "Badlands", a song co-written with Grammy award winning songwriter, Lori McKenna in which the band's harmonies  
nod in the direction of Crosby, Stills and Nash.
The band is thrilled to be joined by long-time former bandmate, Dena Tauriello, on drums for this year's festival performance.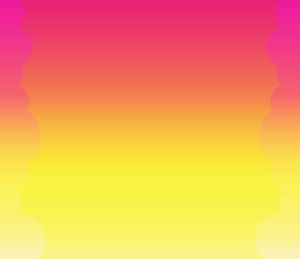 THANK YOU TO OUR SPONSORS