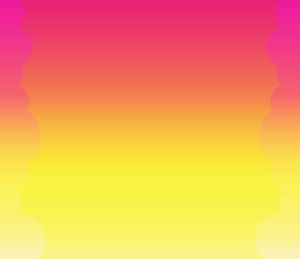 GIRLS RISING 2022 OUTREACH PANEL - mainstage 3:20PM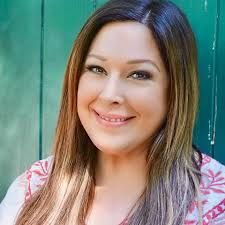 CARNIE WILSON
Workshop Moderator
CARNIE WILSON is a multi-talented woman! She is best known for being one third of the all-girl band Wilson Phillips, who had three No. 1 hit singles, six top 20 hits and sold over 12 million albums. 
As well as being a highly successful musician, Wilson has also appeared in films including the huge box office hit Bridesmaids and on various TV shows, including being a regular co-host on CBS's The Talk. When Wilson appears on The Talk you can always be sure of heartfelt advice, as she talks openly and honestly about subjects she relates too. She has also been a wonderful ally to the LGBTQ community helping change hearts and minds!
Wilson's love of baking led her to open Love Bites by Carnie, with business partner Tiffany Miller. Love Bites is based in Portland, Oregon, where they bake delicious bite size delicacies that ship nationwide.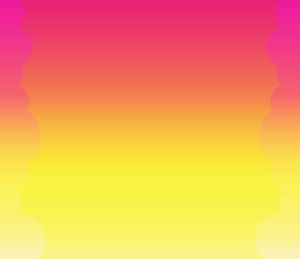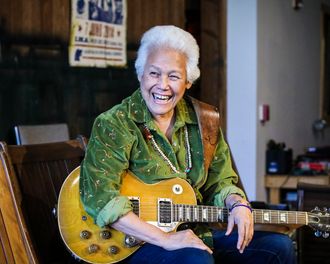 June Millington
Panelist
June Millington "one of the hottest female guitarists in the industry" (Guitar Player Magazine) has been making music since she was a child playing ukulele in her native Philippines.  Having moved from Manila to California in the early sixties, she and her sister, bassist Jean, turned in their folk guitars for electric and formed a succession of all-girl bands.  By 1969 they were in Hollywood with their band Fanny, the first all- women's rock band to be signed to a major label (Warner Brothers).  Through five successful albums and extensive touring of Europe and North America, Fanny served notice that women could do more than simply sing: they could write and play passionate rock 'n roll.  As David Bowie said of the group in an interview with Rolling Stone  magazine, "They were one of the finest fucking rock bands of their time....  They were extraordinary:  They wrote everything, they played like motherfuckers.... They are as important as anyone else who's ever been, ever...." (RS, January 2000)
June left Fanny in 1973, settling in Woodstock, New York to focus on her songwriting and spiritual development.  By 1975 she was involved in the burgeoning Women's Music Movement, playing on what would become the definitive work of the genre, Cris Williamson's The Changer and the Changed.  Millington toured with and produced albums for Williamson and for Holly Near and Mary Watkins.  In 1977 she and Jean reunited to record Ladies on the Stage for United Artists.
Through most of the 1980's, June toured as a solo artist, promoting the  albums  released on the independent Fabulous Records label: Heartsong, Running  and One World, One Heart.  In 1987 she and her partner Ann Hackler co-founded the nonprofit Institute for the Musical Arts (IMA),  which has grown into an internationally known teaching, performing and recording  facility supporting women in music and music-related business.  As Artistic Director at IMA, located in Goshen, Massachusetts, Millington produces albums and teaches a variety of classes that draw on the vast store of information and skill she has gathered  as a musician, producer and songwriter in both mainstream and women's music.   In the summers, IMA runs rock n' roll performance and recording programs for girls and young women.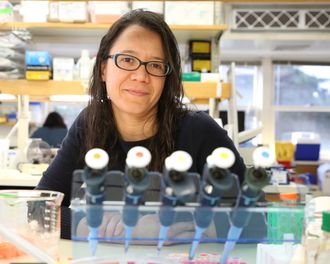 Dr. Camila dos Santos
Panelist
Monumental efforts by both the medical and scientific communities have produced breakthroughs in targeted therapies to stop breast cancer progression. Yet, these targeted therapies fail many women.  Thus, the improvement of therapies to target existing disease must move along with a correspondingly intense effort towards preventing breast cancer. At CSHL, Camila dos Santos, PhD uses animal models and genomic analysis to study alterations to epigenetic regulation of gene expression towards the development of novel molecularly targeted strategy for breast cancer treatment and prevention. Dr. dos Santos group recent findings suggest a promising new target for human breast cancer treatment, which allows for pharmacological modulation of the epigenome and for suppression of aberrant self-renewal pathways in this disease. In addition, Dr. dos Santos group have found that transitions through pregnancy can block mammary tumorigenesis in the mouse. In fact, an early age of pregnancy in humans has also been correlated with a lower risk of developing breast cancer in women. The Dr. dos Santos group now have insights into the signals that play a role in blocking cancer development in post-pregnancy mammary glands, and those that enhance breast oncogenesis independently of pregnancy.
Camila dos Santos obtained a degree in Biology (B.S. 1999) from the Pontifical Catholic University, Brazil. Under the mentorship of Dr. Fernando Ferreira Costa at State University of Campinas, Brazil, she received her Masters (2004) and PhD (2007) in Molecular and Cell Biology. In 2005, Dr. dos Santos was invited to join Dr. Mitchell Weiss laboratory at Children's Hospital of Philadelphia, PA to study blood stem cells and differentiation. In 2008, Dr. dos Santos joined Dr. Gregory Hannon's group at Cold Spring Harbor Laboratory, NY to study normal and cancerous breast stem cells. Her work identified new strategies to isolate stem cells. In 2015, she was hired as an Assistant Professor, and in 2021 she became an Associate Professor at CSHL. For her research in normal breast development and breast cancer, she has been granted a series of prestigious awards, including the Rita Allen Foundation Award (2016), the V-Foundation for Cancer Research Award (2016), the Pershing Square Sohn Cancer Research Award (2018), the AACR-Breast Cancer Research Foundation Young Investigator Award (2018), and the The James M. and Cathleen D. Stone Faculty Award (2021).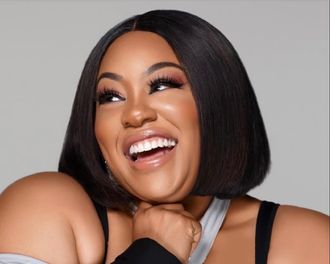 Akira Armstrong
Panelist
Pretty BIG Movement CEO and Founder Akira Armstrong is a trail blazing pioneer with a big heart and an even BIGGER vision. The Bronx native hold credits including Beyonce, Janet Jackson, Lizzo, Salt-N-PEPA, SWV, Jennifer Hudson, Jasmine Sullivan, Daddy Yankee, Big Freedia, Lip Sync Battle, Black Girls Rock, and you've probably seen her most recently tearing the stage up the streets in Manhattan for Vogue Ma Lizzo at this years 2019 MTV VMAS. One of Armstrong's major highlights within her career was kicking some denim's ass in Canadian plus brand Pennington's commercial for ad campaign "I Wont Compromise." Akira established the house of full figured, voluptuous, talented and otherwise overlooked dancers in 2008. She sought out the opportunity to create a path and platform all her own which would cultivate empowerment for women of the unorthodox industry look. With the release of Condé Nas "The Scene: Breaking Stereotypes" the Movement became an international household name, with +10 million views overnight! Disrupting the waves of mainstream media, her company splashed into the hands of Lane Bryant, Rome Italy's syndicated television show "Amici", Touring in Seoul Korea, Harry Connick Jr., images splattered on Vouge Taiwan, Huffington Post, People Magazine, Cosmopolitan, The Great BIG Story, MIC.com and recently featured as dancers for Janet Jackson and Daddy Yankee hit single "Made For Now," expanding their market to the LGBT community as well as breaking the stereotypes of being plus-size dancers on Paramount Networks hit show Lip Sync Battle. 
Beyond consistent industry work, Akira gives back to the community through her work as a teaching artist. Armstrong has also curated an Apprenticeship Intensive dance training program geared to cultivate non-professional full-figured/Plus-sized women and men to prepare for mainstream media platforms. 
The workshops are opened to all women & men of different shapes and sizes with a no-judgement zone safe space. 
In 2022 Akira is looking to expand her company in different cities and countries globally all while opening up a Pretty BIG teen division to shape and mold young adults for their professional future. 
Armstrong's hard work, dedication and passion are evident in all of her companies accomplishments and we rest assured knowing there is much more for her to cook up.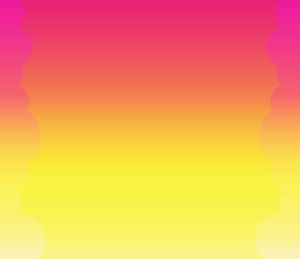 2022 SALON SOLIS Emerging Artists


 
Over the course of the day, we showcase young up and coming female artists we have mentored or had the opportunity to work with over the years. In some cases, these artists may have full showcases on the Salon Solis Youth Emerging Artists Stage or they may have a main stage spotlight moment alongside one of our national headliners. Join us throughout the day to see how our Girls Rising program can enrich young artists, some from our community and some who have traveled to share their talents with us! 
 Check back as more artists are announced!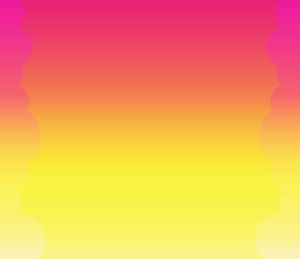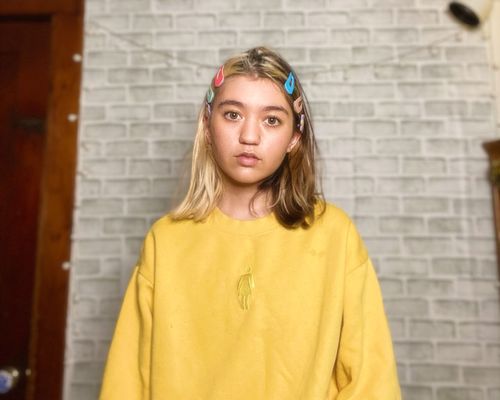 ZOE LEMOS - SALON SOLIS STAGE 1:45PM
Zoe Rinchen Lemos Zoe Rinchen Lemos is a regular music livestreamer and a top performer on Volume.com. She has played in bands since she was ten years old. Now, branching out as a solo artist, her music is an original blend of Americana and indie pop with a kpop influence. Her lyrics tell stories of political oppression, hope and struggles through the eyes of a young queer Tibetan Greek woman.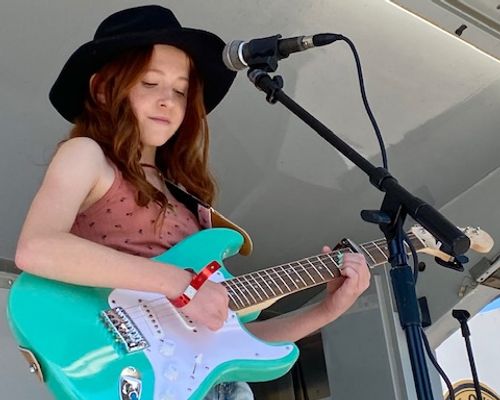 Mae Curiale - SALON SOLIS STAGE - 4:50pm
Mae is a 14 year-old singer-songwriter who lives in Sea Cliff and attends North Shore Middle School. When she was in 3rd grade, Mae met the members of Antigone Rising and was inspired to start writing her own songs.  Mae has had the honor of playing with Antigone Rising at many other Girls Rising events including their Game Changer Awards and as an opening act at The City Winery in Manhattan.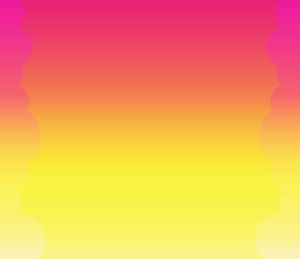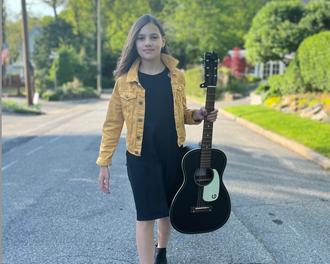 Gwyneth Baehr - salon solis stage 12:50pm
Gwyneth Baehr is an 11-year-old singer-songwriter from Sea Cliff, NY. Gwyneth has always been making music and her interests are diverse. She's a violinist in her school orchestra. She also arranges new music on her guitar and keyboard in the attic. And she is nurtured in her vocal and piano studies by Leslie Haley. Gwyneth's song writing portrays her sensitivity to the world around her. She is a budding performer, grateful to the empowering women of Antigone Rising.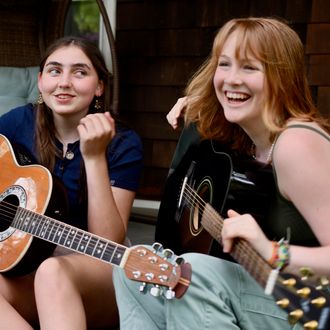 Caroline & Ginger - salon solis stage 2:55pm
Friends Caroline Winchester and Ginger Sanborn started singing together this year, and have worked on covers of some of their favorite artists as well as their own original music. Both play guitar and are excited to continue performing together!! They're honored to have been given the opportunity to play at this festival.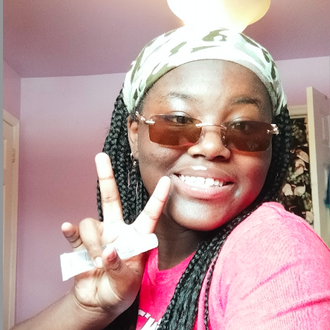 AYANA BALLENGER - salon solis stage 12:50pm
Lesley Pryde Haley Grant Winner
Ayana Ballenger is an 8th grade vocalist from Queens, NY. Her love of singing started at a very young age, and after spending the past four weeks working with mentor and vocal coach Lesley Pryde Haley, Ayana is excited to perform a song that is very near and dear to her family.