2019 GIRLS RISING OUTREACh, scholarship & Grant ceremony, 3PM LCThree activities tent
The major highlight of every Girls Rising Music Festival happens midday each year when we have the opportunity to present a Girls Rising Outreach Panel Discussion and introduce all of our Girls Rising Grant and Scholarship winners to attendees. Be sure to get to Morgan Park by 3PM so as not to miss our biggest Scholarship and Grant Ceremony to date. Girls Rising partnered with the following entities to create Grants & Scholarships:
Girls Rising Milt Okun Scholarship: Alondra Schuck, Glen Cove High School (SUNY Binghamton)
Girls Rising Sheila Primont Scholarship winner: Lauren Nicks, Baldwin High School (Spelman College)
Girls Rising Primont Family College Grant winners, established in memory of Sheila Primont: 
Olivia Martino, Glen Cove High School (LIU Post)
Aliyah Stone, Glen Cove High School (TBD)
Alexandra Dominguez, Glen Cove High School (TBD)
Catherine Madden, North Shore High School  (Miami University of Ohio)
Jordan Dyer, Locust Valley High School (Sacred Heart University)
Julianna Wilson, Glen Cove High School  (TBD)
Mersadia Patrick, Baldwin High School (TBD)
Francesa Melisi, Valley Stream High School (University of Scranton)
Kim Chin-Gibbons, North Star Self Directed Learning for Teens, MA (Marlboro College)
Natalie Corella, Glen Cove High School (NYT)
Christina Cavallone, Glen Cove High School (Hofstra University)
Katharine Colgan, North Shore High School (TBD)
Alouette Batteau, Four Rives Charter School MA (Vassar College)
Aashka Sanghvi, Plainview old Bethpage JFK HS (NYU Stern School of Business)
Girls Rising Celebrity Grants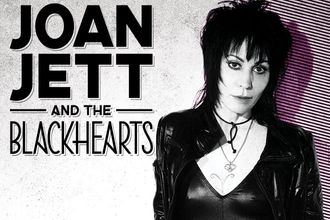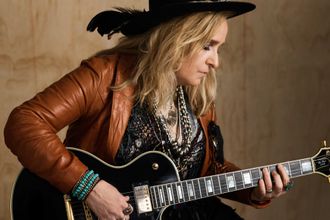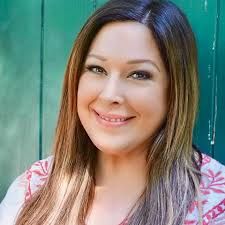 GIRLS RISING 2019 OUTREACH PANEL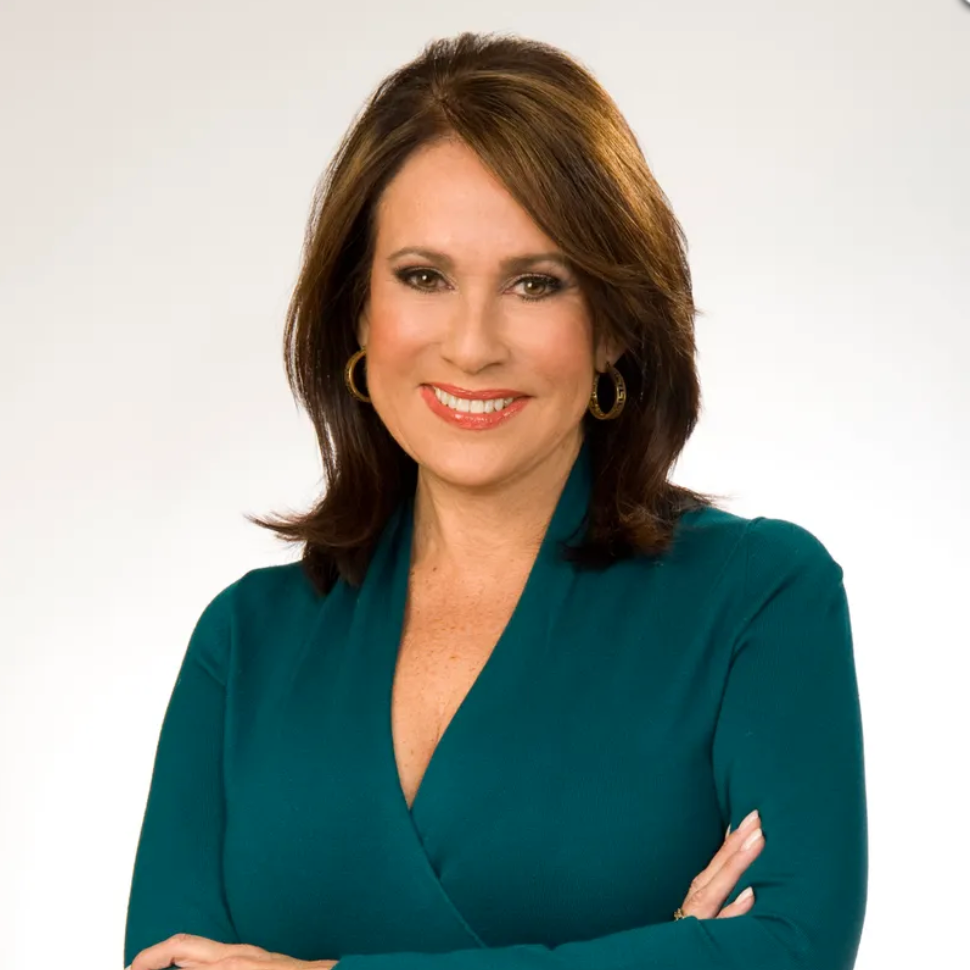 Carol Silva
News 12 Long Island Emmy Winning Broadcaster
Moderator, Girls Rising Outreach Workshop
Every year over the course of the festival day, Girls Rising presents an outreach panel discussion much like the one Antigone Rising performs at schools and community centers around Long Island and all over the world. The band invites distinguished women from various professions to come talk about their experiences rising to the tops of their fields. Prior panelists have included grammy winners Julie Gold and Carnie Wilson, gold medal olympian Angela Ruggierio, WNBA All-Star Sue Wicks, Construction entrepreneur Linda Cirigliano, WNBC newscaster Carolyn Gusoff, and many others. This year's panel moderator will be Carol Silva, the Emmy Award-winning Morning and Midday Edition anchor at News 12 Long Island, America's first 24-hour regional news network.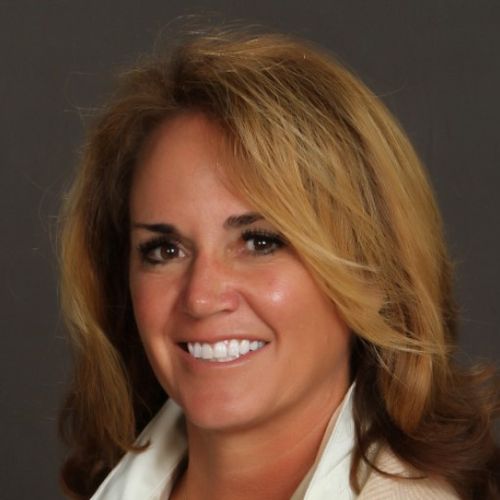 Kelley Brooke
Managing Partner- Bethpage Golf Group
Kelley has spent the last 40 years in the golf industry as both a top notched player, a golf professional and a business woman. Her career has included the teaching of 40,000 golf lessons, television appearances, ownership of golf venues, ownership of entertainment venues, ownership of restaurants/catering venues and more.
Recognizing that there was a void in women's golf, she created the Kelley Brooke Women's Golf Clinics, The Winter Strength Training Program (held at the South Shore Jewish Community Center), The Kelley Brooke Winter Golf School for Women and created a private lesson program for more than 1000 women per year. She also created a Psychology of Golf Program for men and women to follow.
One of her proudest accomplishments is the formation of the not-for-profit NYC Junior Golf Club, Inc. Recognizing that youth golf in New York City wasn't as strong as it could be, Kelley created the not-for-profit entity. The club services economically disadvantaged youth along with the average junior golfer. Currently the organization has 150 members.
In 2010, The NYC Mayor's Office and the Commission on Women's Issues selected Kelley as a woman who has made a difference during "Women in History Month".

In 2015 Kelley joined the NBC/Golf Channel team as a lead instructor and regularly appears on the NBC/Golf Channel and their digital platforms.
In 2012 Kelley produced, wrote and hosted two golf television shows called "Golfing NYC Style" and "The 19th Hole", also on Time Warner Cable. "Golfing NYC Style" was part celebrity interview and part celebrity golf lesson show. She also appears on the LPGA Women's Network, providing instructional content and sits on the Continuing Education Committee of the LPGA.
Judge Maxine S. Broderick
Nassau County District Court Judge
Judge Maxine S. Broderick currently sits in Nassau County District Court and presides over criminal and civil matters.
An active bar association leader, Judge Broderick sits on the Board of
Directors of the Nassau County Bar, served on the Board of Directors of the Nassau County Women's Bar Association and is a past president of the Amistad Long Island Black Bar Association.
Judge Broderick mentors students at the Barack Obama Elementary School
in Hempstead, has instructed hundreds of elementary and high school
students in constitutional law throughout Long Island, and has provided pro bono legal representation to low income New Yorkers. She is an active member of the National Coalition of 100 Black Women (Long Island Chapter), where she mentors young women and girls.

Judge Broderick is a lifelong resident of Hempstead and graduate of
Sacred Heart Academy, Fordham University and Brooklyn Law School.

She has been admitted to practice in New York State since 2004.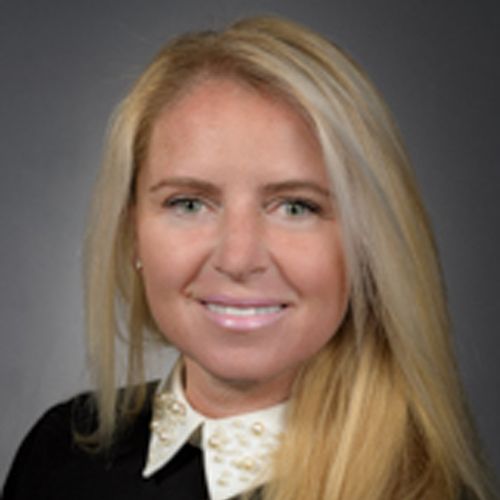 Evelina Grayver, MD
Director of Coronary Care with North Shore University Hospital
Guest panelist, Dr Grayver, currently serves as the Director of Critical Coronary Care Unit at North Shore University Hospital in Manhasset, New York. Under her supervision as the Director, the unit has received the Beacon Award of Excellence in 2018. The awards sets the standard of for excellence in patient care environments by collecting and using evidence-based information to improve patient outcomes, patient and staff satisfaction, and credibility with consumers.
Dr Grayver is also an Assistant Professor at Donald and Barbara Zucker School of Medicine at Hofstra/Northwell. She frequently teaches at the medical school and runs a specialized cardiac critical care elective for medical students. She is board-certified in both Cardiovascular Disease and Internal Medicine by the American Board of Internal Medicine (a physician-led, non-profit, independent evaluation organization driven by doctors who want to achieve higher standards for better care in a rapidly changing world).  Furthermore, Dr Grayer is a Fellow of the American College of Cardiology, one of the most distinguished designations the American College of Cardiology offers its members and is the ultimate recognition of professional achievement.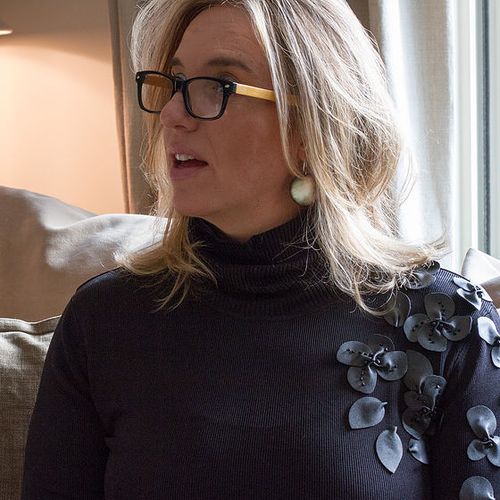 Linda Cirigliano
Founder, LC Three
LC Three Founder, Linda Cirigliano, started working in the construction industry building alongside her father at a young age.  They may have only been installing deck insulation, but his evident passion for
building, and his ready smile as they shared lunch on upturned buckets and watched a project grow into
a home, stayed with Linda for life. After graduating from NYU School of Construction Management, she
spent the next 16 years collaborating with, and project-coordinating for, an elite mix of architects,
designers, consultants, general contractors, and industry professionals.
In 2015, Linda founded LC Three inspired by her conviction that the highest level of construction
excellence is achieved when there are no gaps in communication and understanding between clients,
designers, architects, and contractors. Linda's goal—and expertise—is in bridging the disconnect
between the layperson/client and professionals at every stage of a project.
2019 KIDZ BOP YOUTH STAGE ARTISTS
Over the course of the day, we showcase young up and coming female artists we have mentored or had the opportunity to work with over the years. In some cases, these artists may have full showcases on the Kidz Bop Youth Spotlight Stage or they may have a main stage spotlight moment alongside one of our national headliners. Join us throughout the day to see how our Girls Rising program can enrich young artists, some from our community and some who have traveled to share their talents with us! 
Check back as more artists are announced!