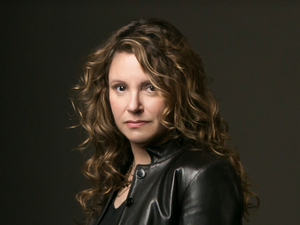 We are so excited to announce that Lucy Kaplansky will join us at GRMF!
She is a real troubadour and a favorite at summer festivals far and wide. One of our favorite tracks is Lucy's version of Roxy Music's "More than This" which has over 11.5 million streams.  She has appeared on the CBS Morning Show, NPR's Weekend and Morning Editions and All Things Considered, Mountain Stage, and West Coast Live.  Her voice has remained in high demand by her peers. Lucy's song "Guilty as Sin" was featured in the NBC television show Ed.  In addition, she can be heard on releases by Bryan Ferry and Nanci Griffith, and on the Greg Brown tribute album Going Driftless (also featuring Ani Difranco, Iris Dement, Mary Chapin Carpenter, Gillian Welch, Lucinda Williams and others). 
Lucy continues to tour and receive airplay both nationally and internationally.  Her CD Ten Year Night is the #1 selling album of all time at Red House Records.